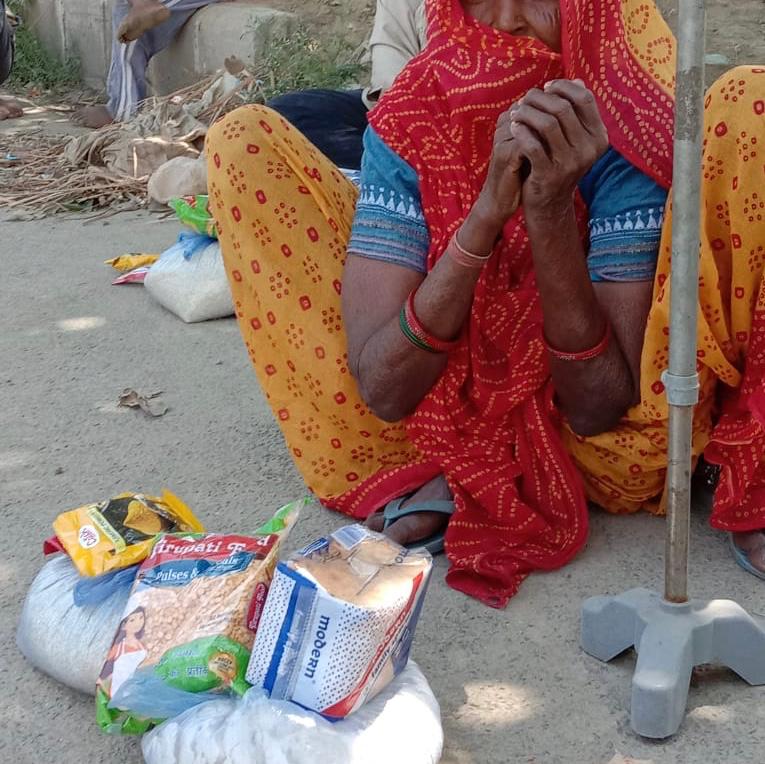 Noida Food Relief: The lockdown following the escalation of COVID cases in India, left millions of migrant workers without jobs. Plagued both by the fear of catching the disease and being caught in the city with no income or source of livelihood, many sought to go back to their villages. Noida, being a construction and industrial hub as well as an entry point from Delhi to neighboring states, saw an influx of migrants enter the city post the Junta Curfew. These people, with no belongings but some clothes, were left stranded in the city as the lockdown shut down all modes of transport. Watching the crowds flocking to gates of different housing colonies asking for help, it became increasingly unnerving to stand quiet and just observe. Thus, SAI Foundation, in partnership with a few professionals from Noida, started the Noida Food Relief campaign initiative.


The food relief began with providing the stranded migrants and workers with cooked meals. Through the support of our contributors and partners, we distributed over 35,000+ cooked meals over a span of 2 weeks.
As distribution became increasingly difficult, we adapted a new strategy and moved towards distributing dry ration kits which can sustain a family of 5 for about 7 days. These kits contain wheat, rice, pulses, sugar, some 'masalas' like chilli powder, turmeric, salt and hygiene products like soap and cloth cleaner. So far we have distributed over 8,000 ration kits which has enabled us to provide ~120,000 meals to around 40,000 people.